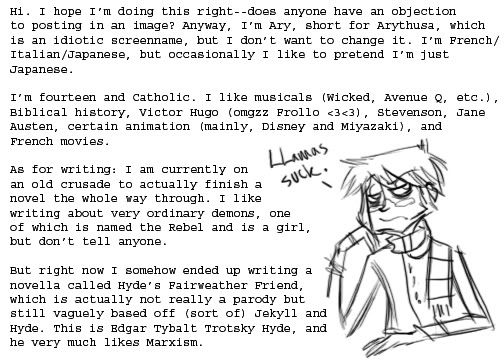 Also: I don't like people who overrate their own work, or use the phrase, "They just can't recognize truly talented people." It just bugs me. @_@

And: I also like to do art, and I've got some free time--I'd like to do some illustrations for--something, so if anyone's intersted, do say. @_@
6 hats finished|will you finish the hat?